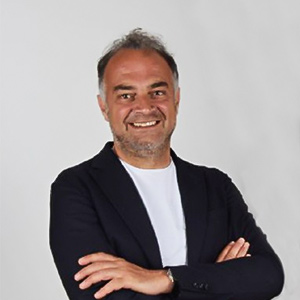 Gianluca Gliubich
Head of "Antique furniture and Collectibles" and "Entire collections".


Angelo Fracassi
Ex-bank manager, has held various positions of high-responsibility in a leading Italian bank. A consultant who deals with the organizational and development aspects of the Auction House.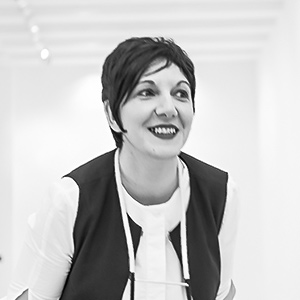 Francesca Balena Arista
Francesca Balena Arista is an architect and PhD in industrial design.
She is part of the Italian Association of Design Historians.

She is teaching at the School of Design of the Milan Polytechnic and at NABA, New Academy of Fine Arts in Milan.
She has collaborated, for exhibitions and research projects, with important institutions such as the Design Museum of the Milan Triennale, the CSAC Center for Studies and Communication Archives of the University of Parma, the Center George Pompidou in Paris, the ICA Miami Institute of Contemporary Art.
Her work focuses on the avant-garde of the twentieth century project, with particular reference to radical design. She was part of the research group for the Ettore Sottsass exhibition. In addition to the design at the CSAC in Parma, she is the curatorial team of the X Edition of the Triennale Design Museum in Milan and she was assistant curator for the Neo Preistoria: 100 verbi exhibition, curated by Andrea Branzi and Kenya Hara for the XXI Triennale di Milano International Exhibition.
Her monographs and contributions are published by national and international publishers including Il Sole 24 Ore, Treccani, Electa, Corraini, Quodlibet, Silvana Editoriale, Del Monico-Prestel, Fortino Editions Miami, Èditions du Center Pompidou, Èditions Gallimard, Skira Francia.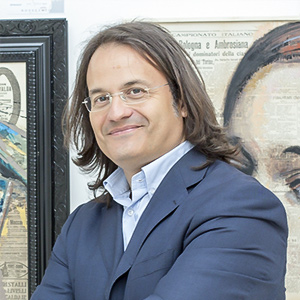 Loris Di Giovanni
Graduated in Law and Political Science, essayist with several historical publications, he was a member of the board of directors of cultural institutions, museums and foundations.

Deputy director of the M.A.C.A. museum, former president of the association for the State Archives of Pescara and member of the prefecture's historical commission for the Great War. He has curated exhibitions of ancient documents for the European Heritage Days of various State Archives.
Collector of manuscripts and ancient books, he has drawn up the bibliographic cards of various private collections and carried out research, consultancy and expertise in the field of ancient books for individuals and antiquarians.
He holds the position of head of the manuscripts and ancient books department.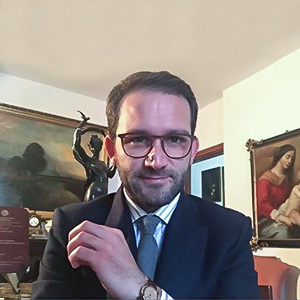 Domenico Iudice
Prosecutor Puglia Area.

Graduated in Science of cultural heritage with historical and artistic address at the University of Bari. He lives and works in Conversano, Bari.
Son of restorers of works of art art at various Superintendencies of Italy, carries out the activity of Antiques dealer at the family business.
He is registered with the Bari and Bat Chamber of Commerce as an expert and art expert.